If you listen closely, Los Angeles is a city that makes a lot of noise!
When I moved back to LA after a year in Spain I was amazed when I realized a lot of the noise I had tuned out before my trip was the sound of people speaking in Spanish!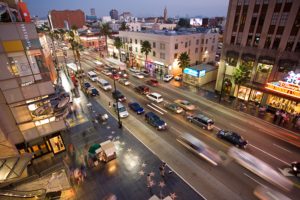 There are more than 12 million people in Los Angeles, and nearly 4.5 million of those people are Spanish speakers. That is a staggering 36% of the population!
The only city in the United States with a higher percentage of Spanish speakers than LA is Miami, which is commonly referred to as "the capital of South America."
The ability to speak Spanish has helped me communicate with a lot of people that I otherwise wouldn't have been able to, and has opened doors in my social life as well as in the work place.
Speaking Spanish has also sparked my interest in travel, as Spanish is the second most widely spoken language in the world, next to Mandarin.   Spanish is spoken all over the world – in 31 countries with 427 million Spanish speakers worldwide.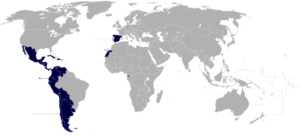 English is the third most common language in the world, with over 370 million native speakers. So with the addition of conversational Spanish your ability to interact with people nearly doubles and that you would speak two of the three most popular languages in the world!
And that's not all. Spanish is very similar to Portuguese, French, and Italian. Portuguese is the 6th most common language in the world, French is 18th, and Italian is 23rd.
It is true that learning multiple languages takes a high level of commitment, but by starting early with Spanish it is exponentially easier to learn the others!
So what does all of this mean? That learning Spanish can and will make your world larger – literally and figuratively – in both Los Angeles and abroad.
—DL