First in Our SERIES :
Achieving Success in Raising a Child to be Bilingual
 Los Angeles is a city of paradoxes in many aspects and Spanish language education is no exception. Out of all the continental US cities Los Angeles has one of the largest populations of Spanish speakers, yet surprisingly the prospects of raising a child bilingual here  present unique challenges.
---
 A large number of native speakers report they struggle to get their children to communicate in the most basic ways even though they know that their child has the capacity from been exposed to the necessary vocabulary in the home. 
Could LA be an easy place to raise a child to become bilingual?  Of course…..what would be helpful is to demystify the second language learning process.  
Perhaps what is lacking is a roadmap for all who want to give their child the gift of a second language.  Our new series of articles will illuminate some of these processes.
PART ONE:
TIPS FOR RECOGNIZING A QUALITY SPANISH LANGUAGE INSTRUCTOR & PROGRAM
Learn How to Recognize Key Factors that Matter
 Why is it that many mothers, fathers, grandparents, nannies who consistently speak to  their children in Spanish as part of their casual home life are seeking out ways to  guide them to become competent communicative Spanish speakers? 
 The shocking reality is that statistically the probabilities of a child successfully acquiring a language at the level that matches their English language development through home life exposure alone while living in a culture of English speakers is low. 
Here are some key factors to keep in mind if you want to make a difference in your child´s language acquisition success. 
1. MAKE TIME YOUR FRIEND
First of all, be mindful that a person's ability to speak a language does not automatically make them an effective language teacher. Frequently parents, family members, nannies, or simply bilingual speakers use a technique over and over that they THINK SHOULD work without really knowing if it is or isn't working until it is too late.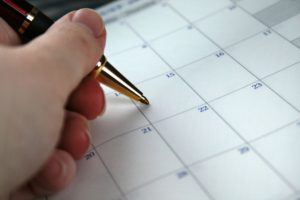 Making assumptions about what is or isn't happening for your child is a true roadblock you want to avoid since retrieving this critical time for learning is impossible.
Fossilization is when a student makes the same error so many times in a second language that they are unable to correct it at later stages.  Picking up on this early is another benefit to finding a quality program. Teaching is a vocation that requires multiple years of training and second language instruction is no exception. 
 2. AVOIDING PITFALLS
One might assume if results are not evident in the beginning stages of a child's home life acquisition that these will show up later when a child is truly motivated to speak Spanish for jobs, travel or forming new friendships.  
What is more likely to happen though is that the child's level of Spanish will not match their age level and natural communicative interest.  If Spanish is not developing along with the child's cognitive capacities then a gap exists.  To avoid this interruption in the language learning process quality programs would be able to show evidence of progressing students gradually through more and more challenging activities that include reading, writing and use of grammatical structures.  
3. WATCH FOR DIVERSIFICATION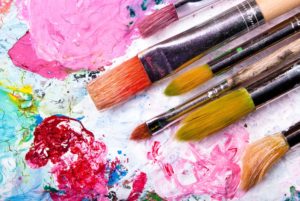 There is a way to determine if your child is being taught using  proven strategies of acquisition. Good teachers will design and implement activities in class to practice language through a variety of learning styles that address the diverse needs of all the students.  This includes using rhythm, movement, visuals, gestures, acting, reading, writing, presentation skills, art and more.
 4. OVERCOME CHALLENGES
When living in a Spanish speaking country for a number of years an English speaker will have context rich interactions making it possible to reach a communicative level even if their education was limited to speech only.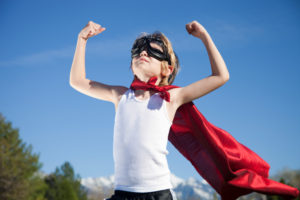 Not so though for children living in the US.  To acquire Spanish in this English speaking culture requires design and planning to create meaningful, 'artificial', context.  Children here will be underserved from well meaning instructors that use ineffective strategies to guide their learning.  If you can discern what learning strategies are being employed you will have a sense of what results are possible. 
 5. USE OF MULTIPLE OBJECTIVES & EXPECTATIONS
In the home, where a combination of English and Spanish is spoken, if reading and writing in Spanish is not introduced then becoming fully bilingual is rather improbable. 
While not impossible, generally speaking, it´s unrealistic to expect your child to gravitate toward reading, writing, and grammar from home life exposure alone.
Just as in English, a progression through the stages of reading, writing and grammar is vital to student advancement and requires consistency.  Would you want your child to learn English but not how to read, write or spell?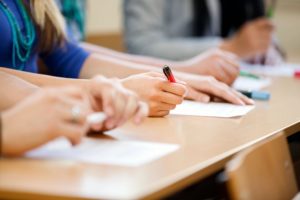 It is not enough to just know a language in order to teach it for there are fundamental teaching techniques that make a critical difference to the child's ability to acquire Spanish.
What can you do to ensure that the 'teacher' is helping your child to internalize Spanish and not just hear it?  
First notice if they are using different teaching techniques?  Notice if the main focus seems to be on comprehension? Pay attention to the types of activities and in which way the teacher is interacting with your child. If it is a lot of talking at the child then it is highly likely the child is not given the opportunity to internalize the language.
6. ENGAGING STUDENTS THROUGH NATURAL INTERESTS
Motivation for speaking Spanish goes hand in hand with building up comprehension through dynamic speaking practice. The good language teacher will employ activities that boasts a range of diverse activities that are developmentally appropriate.
An overwhelming number of children whose nannies and parents are native speakers are faced with a phenomenon where the child is unmotivated to speak Spanish with them and this becomes a consistent home life struggle.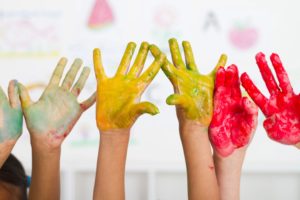 It is around preschool age when a child becomes disenchanted with speaking most likely because they form attachments with their new teachers and friends and notice that Spanish is not a language of choice among them.  Most children are not going to embrace the opportunity to stand out and be different.  Language development at this age is going through rapid advances and without proper reinforcement Spanish acquisition will suffer. 
When evaluating a class, teacher, or program you are looking to see if this dynamic is slowly turning around with positive associations created through natural opportunities to include Spanish instruction in ways that take advantage of preschoolers natural curiosity about their world and strong proclivity for social engagement.
For the preschool age child all activities and class routines must include speaking so that it becomes a natural part of the language learning environment just as it is in English.  
There are ways to study, experience, and live the richness of a second language within a classroom setting, but a laymen may be hard pressed to create such a balance. 
Keeping motivation and interest broadening for the child is so important and by introducing new material gradually and systematically.  Doing this in peer group settings enables a child to gain confidence and increase their joy in using Spanish.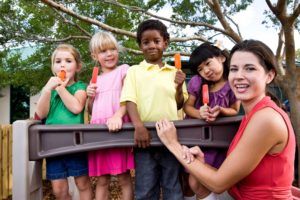 OPTIONS FOR POSITIVE LANGUAGE LEARNING OUTCOMES
 There are options available to find qualified teachers, or to connect with a program that can provide training, curriculum, materials, manuals, oversight and support.
 Imagine if our schools employed unskilled Math, Science and English language teachers? Unacceptable of course and the same should go for your children's second language education. In most countries second language development receives a lot of attention and is an early years standard next to all other core subjects.
As we endeavor to help you sidestep the time and money drain that can occur during your child's most productive language learning years we rely on you to share your experiences with us as well.  
I encourage you to read our next blog in this series, "Stages of Second Language Learning", in which we discuss what are fair assessments of what you can expect your child to be able to do at each of these stages.
Through your continued self education on this topic you will gain a critical awareness that improves your ability to evaluate programs and teachers and your child's progress toward bilingualism. 
—-Your KPY Team
SPECIAL EVENT NOTE for: Los Angeles Families: Please join us for an in depth talk on this topic: "The Science Behind Learning a Second Language"
EVENT DETAILS: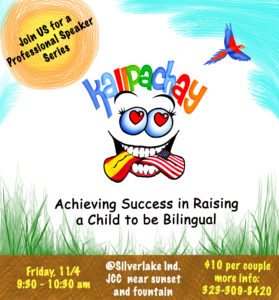 DAY: Friday, Nov. 4th
TIME: 9:30  – 10:30 am 
PLACE: Silverlake Ind. Jewish Community Center  1110 Bates Ave.
FEE: $10 per person or a couple
REGISTRATION LINK: Click here to register.
Speaker: Cristina Rubio Hignett
One year ago Ms. Rubio-Hignett relocated to LA from Valencia, Spain where she was teaching and creating programs for native Spanish speaking students to learn English.
Ms. Rubio-Hignett has a double B.A. in Hispanic Literature and Linguistics (University of Pittsburgh) and a Master in Applied Linguistics specializing in Teaching Spanish as a Foreign Language (Universidad de Jaén, Spain).
After graduating university, she spent a summer teaching Spanish in Nicaragua and then moved to Spain where she continued to expand her skills as a foreign language teacher (Spanish and ESL).  In the process, she has written six foreign language textbooks, taught for ten years, developed curriculum for after school activities, study abroad programs and summer camps.
Last November she presented her research about Spanish-USA exchange programs at the American Council of Teachers of Foreign Languages Conference.
Now, after having lived in Spain for almost a decade, she is passionate about sharing her love of Spanish language and culture here in the US.
Ms. Rubio-Hignett holds firmly to the belief that communication is the key to understanding others, achieving personal goals, and above all, having fun!  Teaching others to have this opportunity is rewarding personally and professionally.
*Be our guest : Bring a friend and we waive one entry fee of $10.  Funds raised go toward our camp scholarship fund.