Hope you like use these suggestions for affordable Spanish language travel immersion experiences.  These are tried and true vacation options.
In our Medieval Spain camp unit, our campers time-travel back to the Middle ages, where thousands of castles were built as Christians, Muslims, and Jews battled for control of the Iberian Peninsula. Beautiful, expansive fortresses built in places like the Alhambra in Granada and La Mesquita in Cordoba live on to tell a rich story of the past.
However, we cannot all travel throughout time just yet. Still, one of the best ways to learn a language is to immerse yourself in the language and culture. Continue your Spanish learning adventure in the following 5 Spanish Language vacations, at a discount!
Colombia – I'm going to start things off with one of my favorite places in the world; Colombia. Colombia is as diverse a country as can possibly be; with a variety of people, cultures, and natural beauty.
From beautiful Carribean beaches and island culture on the
eastern Coast (Cartagena) to it's huge, sprawling, and urban business capital (Bogota), there's something for everyone.
My personal favorite is Medellin, which is a wonderful, green city. It is tucked between a mountain range and has amazing weather year round. If you crave wild life, the amazon river starts in Southern Colombia. This country has access to two oceans, the amazon river, the Andes mountain ranges, and immense wildlife. A round trip ticket from LAX to Bogota is only about $500, and food is cheap and delicious once you arrive.
Puerto Rico – There are two official languages of Puerto Rico -English and Spanish – which makes it a great place to visit for those learning Spanish.  A lot of people don't realize that Puerto Rico is an American territory. That means you don't need a passport to get there, and it also means that Puerto Ricans are Americans.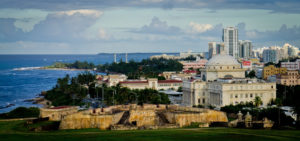 Puerto Rico is a beautiful island that is rich in history, and a very popular tourist destination. Round Trip tickets can go for less than $300 at some points in the year. And did you know that there is a rain forest in the middle of it? On top of that, the entire island is about as large as Los Angeles County. That means you can explore most of the island easily within a week. And yes, they use dollars, so no need to change your currency.
Miami – There is a reason that Miami is kno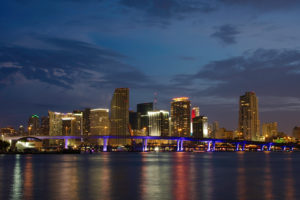 wn as "The Capital of South America." It is the gateway to the United States for many Spanish speaking foreigners – Colombians, Puerto Ricans, Dominicans, and especially Cubans, flock to Miami in huge numbers. Miami is immensely hispanic, with over 60% of its population having hispanic background. That means that Miami's culture is rich with delicious food and music. It also boasts some of the best beaches in the world, and you don't even have to leave the United States. $400 can get you a roundtrip ticket from LAX to MIA.
Cuba – At last Cuba is open to U.S. citizens, and it is a beautiful destination for food, music, and beach lovers. Cuba is interesting because of its relationship to the US. Since it wasn't open to the outside world for decades, it is said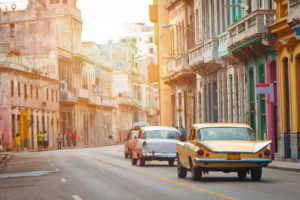 that walking around Cuba is almost like walking in a place that has been frozen in time. All of the cars are old American models, in mint condition. The architecture style is colonial, and people are EXTREMELY hard to understand, even if you speak Spanish. But take advantage of Cuba while you can. It's a beautiful place to visit.
Mexico – Of course, this list wouldn't be complete without our southern neighbors. A lot of people don't realize that it only takes about 3 hours driving from LA to get to Mexico. I know people who live in San Diego that literally take an uber to the border an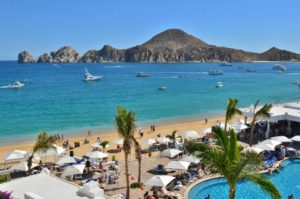 d walk across, which is the most time and cost effective way to experience Mexico. You can buy cheap tickets from TJ to more popular tourist destinations like Cabo and Cancun (sometimes less than $200). The truth is that you don't need to go far for delicious food and beautiful beaches.
Our Spanish camp here in LA is a favorite option for families that are traveling but first want to acclimate their children to an immersion experience.
DL— KPY  CONTRIBUTOR
More from Devin Lester when he returns from holidays in Spain traveling for none other than some culture through fútbol.