I recently spent 33 days completely immersed in South America. I traveled alone, to both Colombia and Brazil, and I couldn't have done it without learning Spanish through Immersion!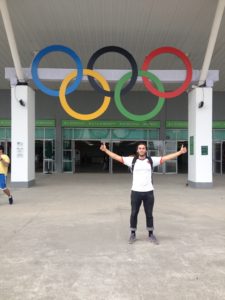 Let me begin by explaining one thing: I am NOT a native speaker. I am from the United States, as are my parents. I have no Spanish speaking relatives – I am, and have always been, a GRINGO. However, I was lucky enough to study abroad in college, where I immersed myself while living in Spain for a year. I now have the confidence to travel in a way that would not have been possible otherwise.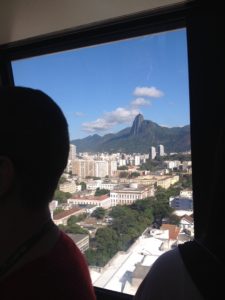 But back to my adventure! I spent a little more than a month in South America, where I stayed with friends and their families – who speak little to no english. That forced me to speak in Spanish, and then Portuguese, exclusively.
Why? Because that is simply the best way to learn a language and experience a culture. I threw myself in, head first, hoping to come out having improved my Spanish and Portuguese, as well as creating some life long friends. And I can tell you that I was successful on both fronts.
I started and ended my trip with 5 days in Bogota, because I love the city and have a very good friend who offered to allow me to stay with her and her family. It was also much cheaper to get a round trip ticket from LA to Bogota, and then a round trip ticket from Bogota to Rio De Janeiro, Brazil.
Why Rio De Janeiro, you ask? Well, the 2016 Summer Olympics, of course! I hope to give readers an up close and personal look at my experience there – and I was there for the entire Olympics experience, which lasted 21 days.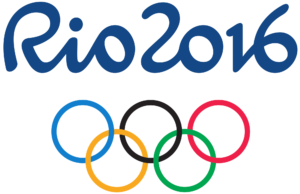 I also hope to give insight on how learning Spanish has made this all possible for me. It will obviously help me navigate Bogota, where Spanish is spoken by everyone. But it has also opened my eyes and ears to other beautiful languages, especially Portuguese. A lot of people don't realize that Brazilians don't speak Spanish, but in fact they speak Portuguese. Thankfully the two languages are VERY similar, and learning Spanish has made learning Portuguese much easier.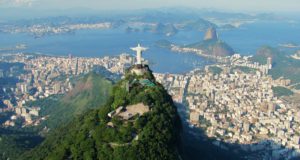 I will compare and contrast Spanish and Portuguese, as well as the cultures in Bogota and Brazil.
More than anything, I hope that this blog series will inspire some of you to immerse yourself in Spanish as well – whether through Kallpachay or otherwise – and understand what a rewarding and useful tool it can be.
So, let the travel adventure begin!
Until next time,
DJL